About LAte BABURAoji kale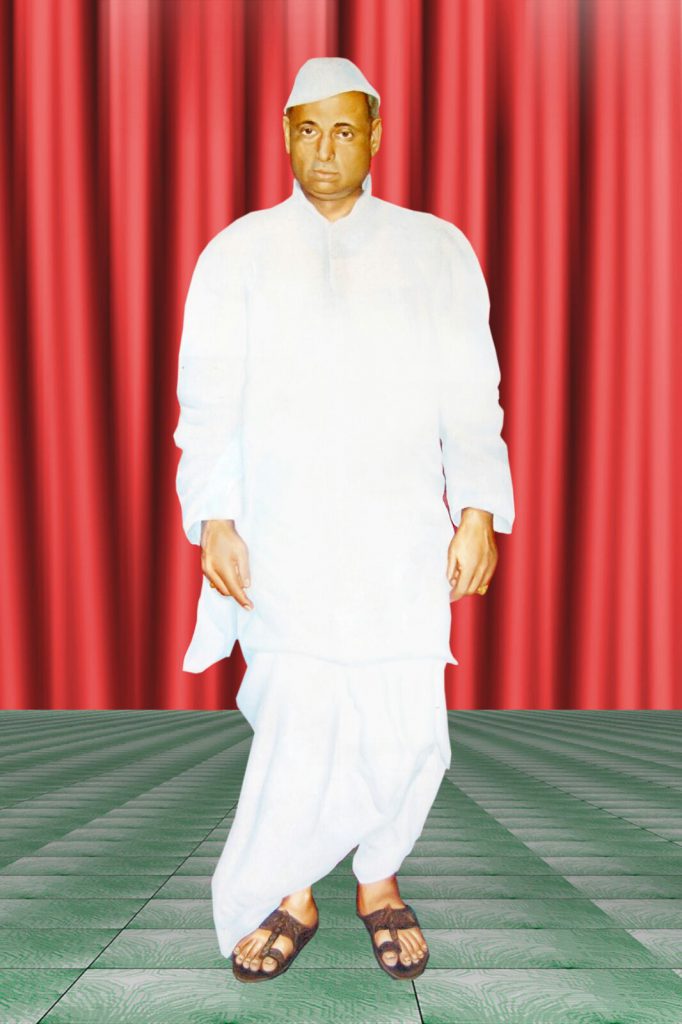 Late Baburaoji Kale, the Founder of Ajintha Education Society was born on 25 Aug. 1926 at Kharchane, Taluka and Dist Jalgaon. He completed his education in Soegaon. He was deeply interested in agriculture and social work. He began to take active participation in politics in 1940-41.




He was the Secretary of Soegaon School Board. He worked as the President of Soegaon Vikas Sahakari Society. He got his admission as a soldier at the camp at Shendurni as per the scheme of Border Camps. In 1946-47, he played as an integral part in Hyderabad Mukti Sangram and assaulted on the Police Station at Soegaon. In the course of time, he actively participated in police investigation because of that he was imprisoned but he got himself freed from that. After Hyderabad Mukti Sangram, he continued to serve for the Society in various sectors like Education, Cooperation, Labour Movements. He was also a member of Hyderabad State Peace during the period 1948-50.




He was a member of Marathwada Shikshan Prasarak Mandal in 1958 and also established Ajintha Education Society and became the President of the Institution. He started Pandit Jawahrlal Nehru College and Sant Dynaneshar Mahaviyalaya, Soegaon.




His invaluable contribution in cooperative sector is equally glorious. He was the President of District Co-operative Board in 1960-61. However, he established Aurangabad District Bhuvikas Co-operative Bank in 1961. He was the President of bank during 1961-72. He was the President of District Cooperative Cotton Mill. Moreover, he was a member of ST Workers Union, the President of Government Mudranalaya Union and District Soldiers' Board, Jilla Vikas Mandal, the committee appointed for the implementation of 20 Act Programme. He was the President of District congress. He was elected at the Maharashtra Vidhansabha from Sillod voting and again from Bhokardan in1967. In 1971, Shri Baburao Kale was elected at Loksabha. He was an organizer of Marathwada Region Congress in 1976. He was unanimously elected at Vidhan Parishad from Aurangabad District Local Swarajya voting in 1976. After the establishment of Indira Congress, he admitted in that party. For that, he had resigned from the post of Minister. As his work in Indira Congress Party was quite remarkable, he became the Vice-president of the Maharashtra Pradesh Congress in 1980.